Ghanaian music artist known in the showbiz space as Kidi has been the subject of rumors recently, with some claiming that he is suffering from a stroke.
However, his management has denied these claims, and now, fellow entertainer Fred Nuamah has come forward to confirm that Kidi is doing well.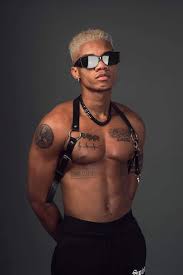 Fred Nuamah, who is a movie actor and politician, revealed that he spoke to Kidi on the phone and that his voice did not sound like someone who had suffered a stroke.
"I know how somebody who has stroke sounds, that person will have a shaken voice but Kidi doesn't sound like that," Nuamah said. "He told me he's sick but it's nothing serious."
Nuamah went on to emphasize that Kidi is a superstar and that Ghanaians should allow him to enjoy the euphoria and buzz that comes with his career.
"Let's allow him to enjoy the fruits of his labour and stop spreading rumors," he said.
Watch video:
Kidi's management has also released a statement regarding his health, postponing his upcoming projects until he is fit and healthy. While it is unclear what illness Kidi is suffering from, it is clear that he is receiving support from his peers and fans alike.