Boamang St. Mary's R/C Primary School, proudly representing the Afigya Kwabre North Education Directorate, secures a coveted spot in the semifinals of the ongoing Fish MMOFRA MMERE Quiz Contest.
Their journey to this stage has been marked by triumphant victories over Nkwantakese Canadian R/C Primary and Abofour African Faith Primary.
The pivotal moment of this high-stakes contest unfolded during the initial round, where Boamang St. Mary's and Nkwantakese Canadian R/C engaged in a gripping showdown.
As the first round concluded, Nkwantakese Canadian held a narrow lead with scores of CANADIAN R/C – 23, St. Mary's R/C – 20, and African Faith – 6.
The following round witnessed Boamang St. Mary's seizing the spotlight. With their remarkable acumen in attentive listening and quickfire buzzer responses, Kombat and her teammate captivated the audience.
Their proficiency earned them a flawless score of 21 points, propelling their overall tally to an impressive 41 points. Meanwhile, Abofour African Faith and Canadian Primary trailed with 12 and 6 points respectively.
The third round showcased St. Mary's continued excellence. They achieved a faultless score in the true-or-false segment and garnered 6 points through the intricate problem-solving challenge.
This outstanding performance added a significant 16 points to their cumulative score.
In a challenging fourth round, where all participating schools encountered difficulties, Boamang St. Mary's R/C managed to secure 3 points, aligning their performance with that of their competitors.
Final Scores:
St. Mary's R/C: 60
Canadian R/C: 35
African Faith: 18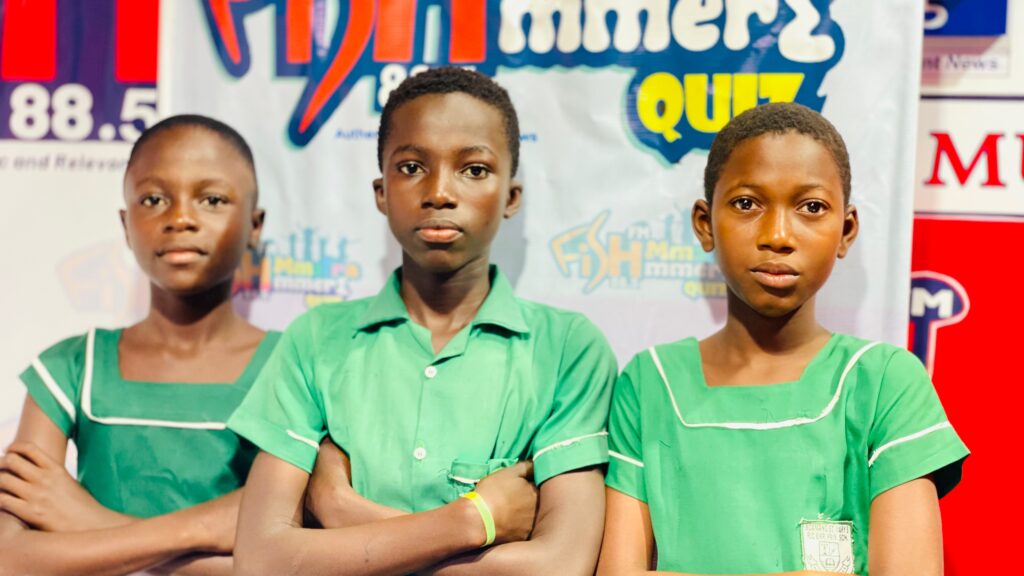 The quiz was expertly moderated by Mr. Richard Ofori, who admirably stepped in for the regular quiz master, Mr. Clement Sogbo.
The journey of Boamang St. Mary's R/C Primary School through this contest not only underscores their unwavering dedication but also showcases their intellectual prowess. With their progression to the semifinals, they move closer to potential victory in the Fish MMOFRA MMERE Quiz Contest.
Story by: Opemsour Nana Kwabena Adubofour