A remarkable showcase of intellect and quick thinking unfolded as Tetrem D/A Primary B School took center stage at the highly anticipated 2023 Fish FM MMOFRA MMERE Primary Quiz Competition. The event, impeccably organized by Fish FM 88.5, bore witness to Tetrem D/A Primary B School's exceptional prowess, leaving both spectators and critics in awe.
Emerging triumphant over two rival schools hailing from Offinso Municipal, Tetrem D/A Primary B School from the Afigya Kwabre North District demonstrated an impressive display of intellectual dominance. Right from the inception, they established their superiority, setting a precedent for their resounding victory.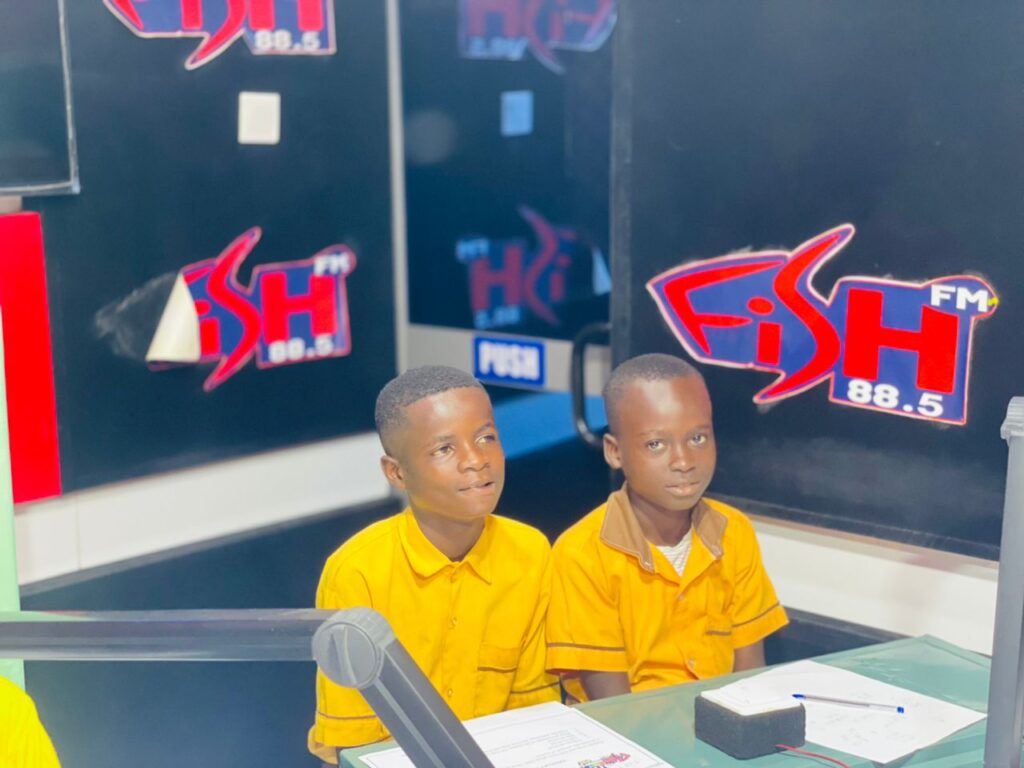 With an impressive lead in the first round, Tetrem D/A Primary B School showcased unparalleled speed and accuracy, promptly buzzing in with precise answers. Their performance not only silenced skeptics but also held the audience in rapt attention.
Madam Vida, the esteemed headmistress of Tetrem D/A Primary B School, conveyed her profound elation and extended gratitude to the dedicated educators and supportive parents. She emphasized their unwavering commitment and tireless efforts as pivotal contributors to this remarkable triumph, dedicating the victory to their collective dedication.
The final scores at a glance:
Tetrem D/A Primary B School: 59 points
Agyeimpra M/A Primary: 34 points
Blessed Child: 20 points
Tetrem D/A Primary B School's exceptional performance not only secured their unequivocal victory in the competition but also underscored the significance of diligence and resolve in attaining success.
Heartfelt congratulations are extended to the exceptionally talented students and their devoted mentors for their well-deserved victory in this prestigious competition.
Story by Opemsour Nana Kwabena Adubofour